Here are some comparison painted up and taken by
Agis Neugebauer
of the Dystopian Legion figures with a bunch of GW and Artizan figures. As you can see they are quite big. Too bad really. Not sure why they went with a much larger scale than most figure companies out there. If they had been true 28s or even epic 28s like GW they would have much more potential for other gaming.
I had thought the Federal Infantry had so much potential for a weird wild west game, since I have so many western figures. The scale really makes me think twice now. Same could be said for a Martian Wars.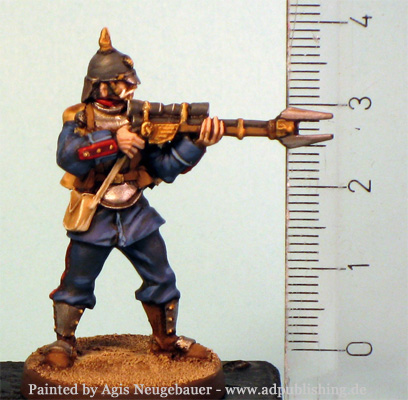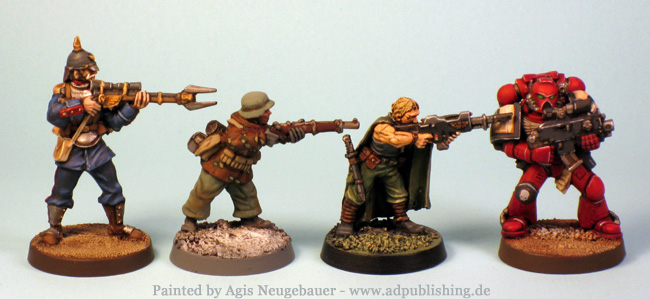 Definitely check out
Agis Site
by the way. He also has a few more pictures for comparison. Simply amazing stuff.