Wargames Foundry (
http://www.wargamesfoundry.com/our-ranges/gob/john-pickfords-pig-faced-orcs
). These are my least favorite of the 4 companies currently producing pig faced orcs.
Miniature Figurines (
http://www.miniaturefigurines.co.uk/Catalogue.aspx?ScaleID=3&CategoryID=35&SubCategoryID=202
) - Use to be the Minifigs fantasy line.
These are 25mm scale, so they are smaller than the likes of Otherworld pig orcs, but work really well with the figures produced in the early 70's - 80's.
Otherworld Miniatures (
http://otherworldminiatures.co.uk/shop/product-category/pig-faced-orcs
) - Probably the best looking most dynamic of the Pig Faced Orcs.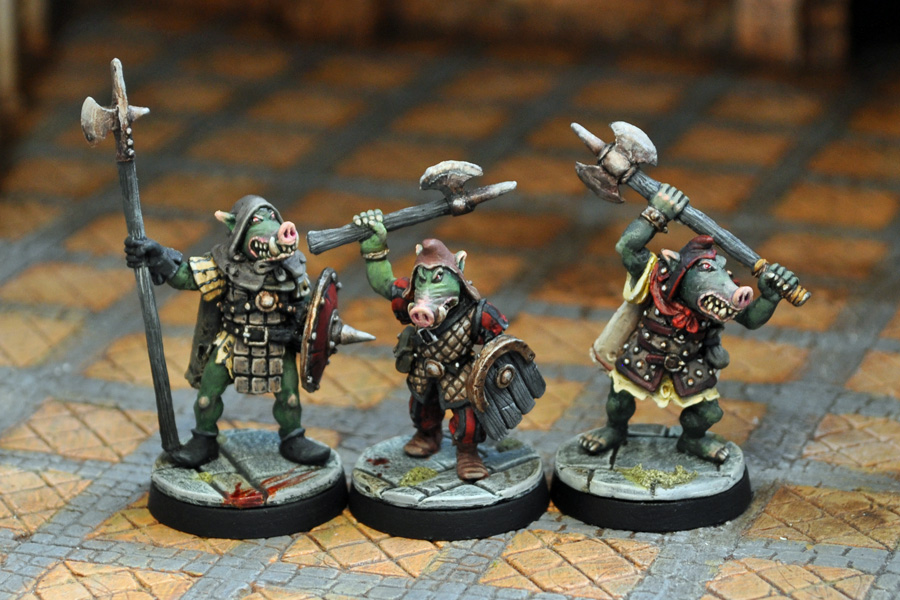 Fractured Dimensions - Produced a set of about 16 Pig Faced Orcs, however their current site seems to be down and I am not sure what the status is.

Mountain Miniatures
has a set of Orcs that are completely compatible with the Fractured Dimension Orcs since they were sculpted by the same person.